100 Years In Livestock Production
Matejka Farms is a family run Red and Black Angus cattle breeding operation. We have been in the cattle business for over 100 years. Our lifestyle revolves around our cows and much of the time our entire family gets involved on a day to day basis. 
Our focus starts with our 200 head purebred cow herd with strong maternal traits that are consistently improving. We select our genetics carefully for sound, efficient and functional cattle when adding new sires and select females each year. We have built up our cow herd from within by keeping our top replacement females every year in order to develop strong, consistent cow families. This leads us to our goal: to provide our customers with high end, consistent bulls in volume.  Yearling bulls are offered at our annual "Cutting Edge Bull Sale" held the first week of March. We sell select females, semen and embryos in fall sales as well as privately off the farm.
We hope you will enjoy browsing through the genetics we have for preview on the website. 
We remain committed to our customers and so if there is any way we can be of assistance to you please don't hesitate to contact us.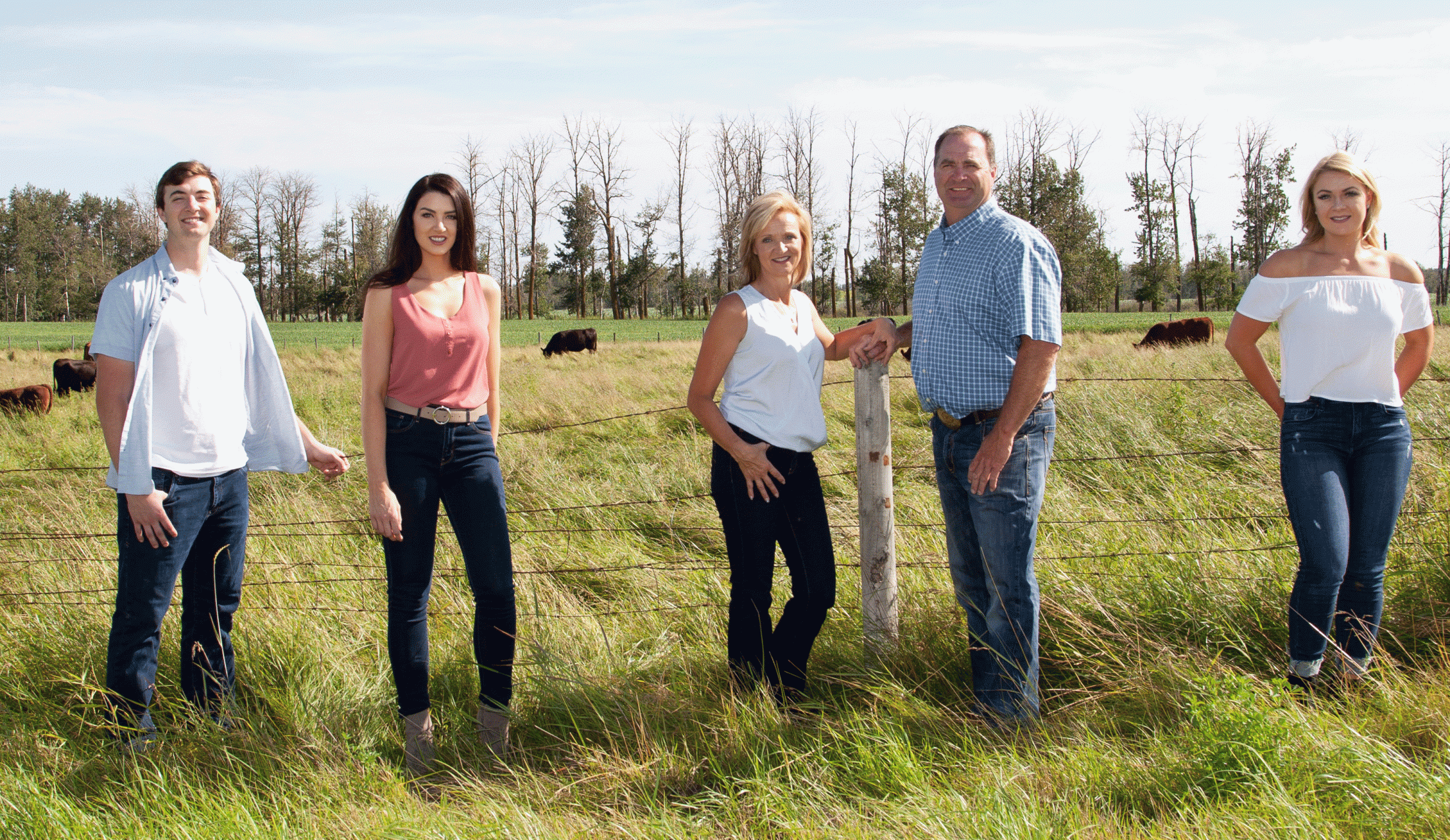 Tyson, Brittney, Kathy, Mark & Carling
Mark & Kathy Matejka •
John Matejka
Total Page Visits: 1153 - Today Page Visits: 1